This month's Barkbox has a theme of California Droolin', curated with 5 items featuring West Coast gems such as fish tacos and Hollywood. We received 2 bags of treats, 2 toys, and 1 dog chew in our box. Read on for the specs of our items!
TREATS & CHEWS
Baja Fish Biscuits ($7 on Barkshop)
5 oz
Made by Lazy Dog Cookie Co in the USA
Only 6 ingredients: oat flour, brown rice syrup, canola oil, whitefish, carrots, & kale
No fillers/preservatives/additives
Allergy friendly, perfect for sensitive stomachs
Beef Tendersticks ($8 on Barkshop)
1.9 oz
Made by Crumps' Naturals in Canada
100% beef
Treats are soft & break apart easily
All natural, gluten-free, no additives, no preservatives, no artificial colours
Beef Knee Cap (currently not available on Barkshop)
Made by Butcher's Block Pet Treats
Made in USA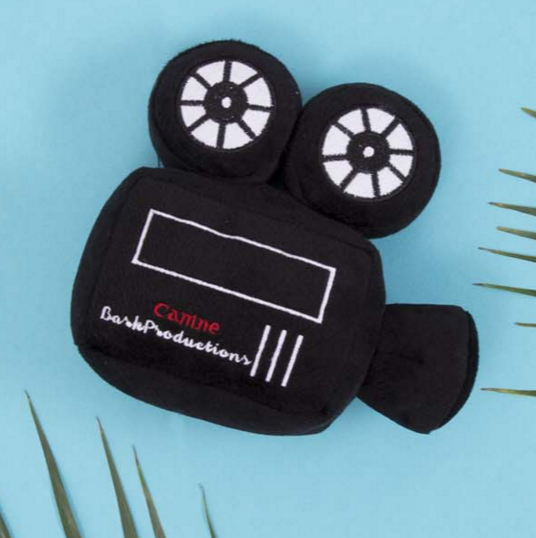 TOYS
Hollywoof Camera ($10 on Barkshop)
Bark & Co Original - Use our coupon code LOKI to get a free gift on your purchase over $10 on Barkshop
Plush camera stuffed with 3 squeakers
For medium to large dogs
Loki's Pick of the Month!
Fish Taco ($10 on Barkshop)
Comes in 2 sizes: small ($8) & medium ($10)
Made by the folks at Think Dog!
Tough rubber fish, covered with tough toppings inside the squeaky tortilla
Great for heavy chewers
Toy within a toy
Head on over to Barkbox and use our promo code "LOKI" at checkout to get an extra month of Barkbox for FREE!