Our June Barkbox had a camping theme! We received 2 toys, 2 treats, and 1 chew stick. Our box has a total value of over $42 (one of the items is out of stock on Barkshop so we didn't include its value in the total) - which is a great deal! Here is what we received in our box this month:
TREATS & CHEWS
Simply Wild Venison Treats ($13 on Barkshop)
2.5 oz bag
100% raw freeze-dried free-range venison
All natural, gluten-free, grain-free
Made by Sojos in the USA
S'mores (sold out on Barkshop)
5.5 oz bag
S'more are chocolate-free (made with carob instead)
Made with whole-grain graham flour, honey, rich pork, carob chips, pomegranate, and blueberries
All natural, soy-free
7" Bison Chew ($3 on Barkshop)
Low fat, all natural chew - made from American bison
Easily digestible
No artificial fillers, coloring, or preservatives
Made in the USA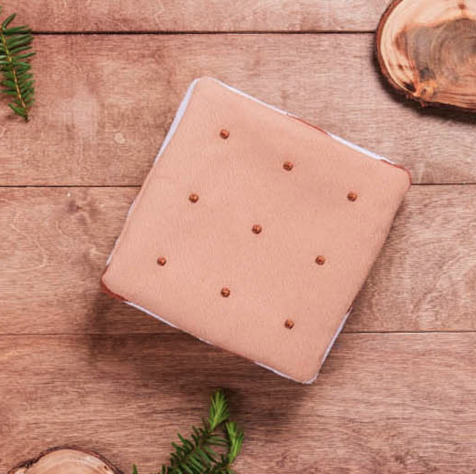 TOYS
This Means S'more ($12 on Barkshop)
Comes in small (6" x 6") and large (8" x 8")
Bark & Co Original
All squeaker, no stuffing (marshmallow & chocolate)
Loki's Pick of the Month!
Campsite Flashlight ($14 on Barkshop)
Bark & Co exclusive - Use our coupon code LOKI to get a free gift on your purchase over $10 on Barkshop
7" tall
Flashlight toy is a giant plush-covered squeaker (no stuffing)
Rigid squeaker - perfect for heavy chewers and bigger dogs
Head on over to Barkbox and use our promo code "LOKI" at checkout to get an extra month of Barkbox for FREE!